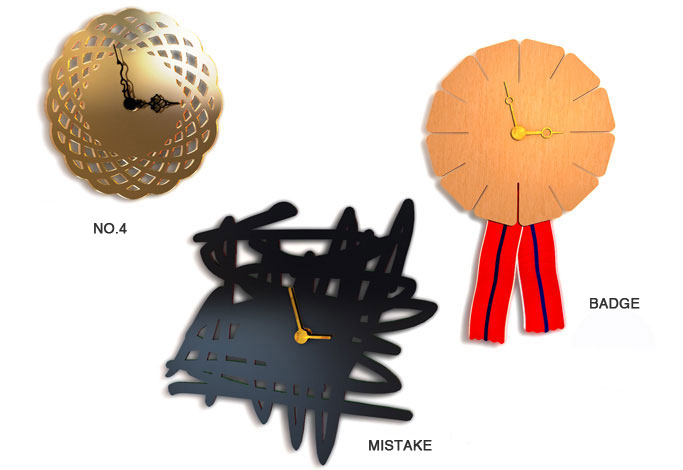 Eine Serie von Uhren
Nr. 4 – 4 abgerundete Quadrate kopiert und rotiert.
Mistake – das Krickelkrackel das Fehler verdeckt.
Badge – der Orden aus Holz für die oder den Besten.
A series of clock design
No 4-4 rounded squares copied and rotated
Mistake - the scribble, which hides mistakes.
Badge - the medal of wood for everyone.
.